There are several types of customers we deal with on a regular basis.
A customer who knows nothing, and needs help in every area.
A customer who know a little and needs help in certain areas.
A customer who knows exactly what they want.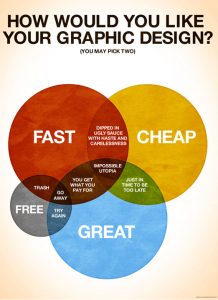 Click to enlarge.
The worst customer is none of the above. We learn more from a customer who wants to take it on the road and drive the truck. Having worked with multi-national accounts for years has exposed us to a lot of expertise. Technology and competition keep changing the landscape. We are not in an industry that stands still. Things that sold product in the past are laughed at today. Humans are evolving and becoming more educated. If you're over 50 today you'll probably agree that half the things you used to think were true are wrong.
Remember the nine planets? Now there's eight. Or are there more? Recently objects which are called trans-Neptunian because their orbits around the Sun are greater than Neptune's. Now I'm drifting. Back to the blog.
The point I just want to make is the internet world does not stand still. We try to stay on top of the new things and keep you informed. Between you and me I don't know how many times I thought I got everything right and boom, they change the "Internet Rules". One of the most important things you can do is to subscribe to our blog so we can keep you informed about changes to the internet and what works the best for your marketing needs. You don't even need to call us, although it would be nice…just subscribe. We try to keep things brief and informative.
The one thing I might suggest is Finding a graphic design studio check out our body of work at this website. We've been doing this for a while and have the experience you need. Somewhere at  the intersection of quality, turnaround speed, and price is Cimetta Design. We are that "impossible utopia" that is at the sweet spot of this mighty Venn diagram. Contact us today to find out more about our services and expertise: 954-680-4584.
Image Source: The best infographic ever.