In our technology saturated and extremely connected world, a website and web presence is a crucial piece to every business. And with websites comes the necessity for Hosting the Domain, Email and Website .
What is Hosting?
When you pay for a company to host your website, or any other data, you're simply having the hosting company store the files and information that make up your website on a specialized computer. This specialized computer is called a server. These servers are managed by the hosting company and are setup with hardware and software to properly connect to the internet and run the certain technologies on your website. Trained system administrators that manage these servers also keep up with the latest technologies and security guidelines.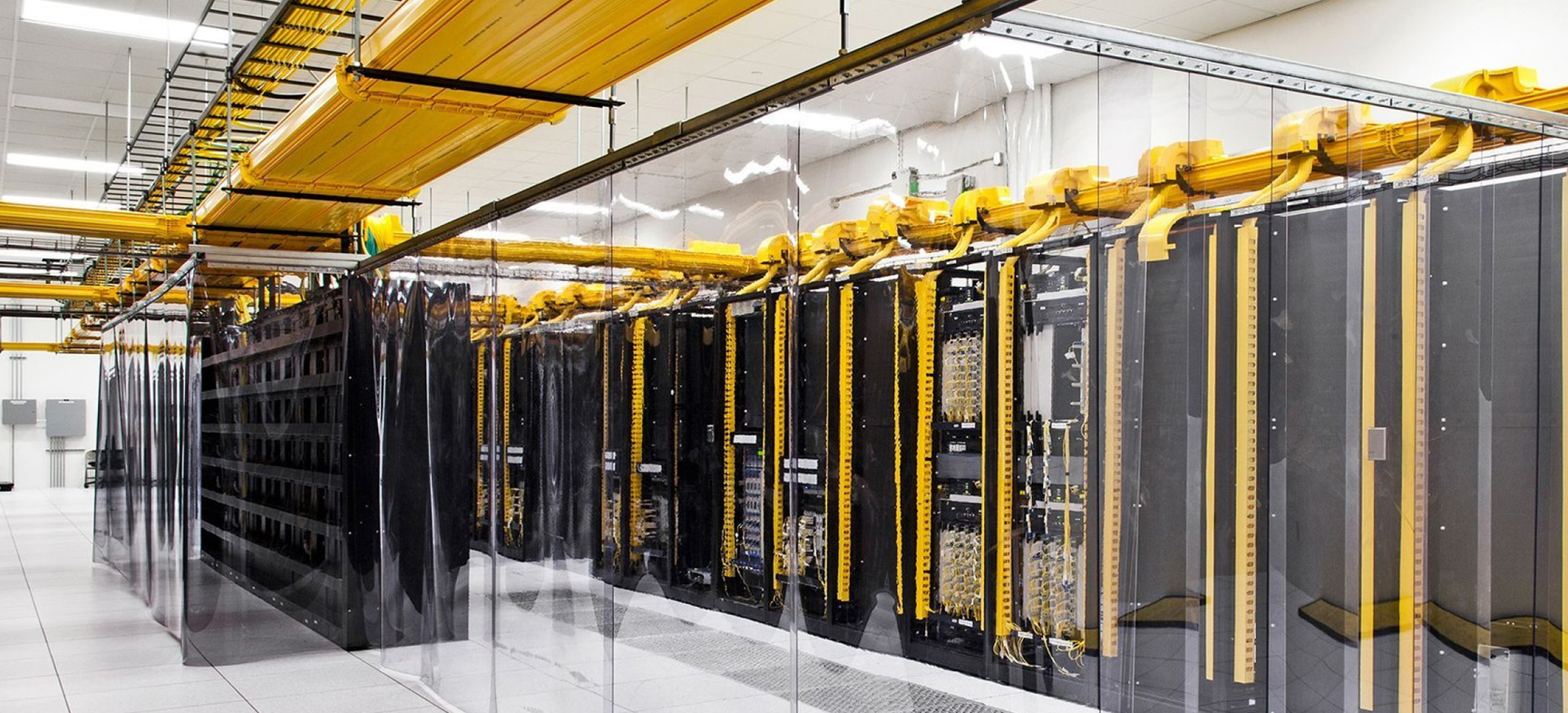 Different hosting services are designed for different web sites or technology types. So be sure that if you're purchasing hosting from a company that it will be compatible with the type of website or technology that you hope to run.
Generally, for the needs of a small to medium-sized business, you'll need to host more that just your website. Other than web site hosting, email hosting and domain hosting are necessary pieces to your internet puzzle.
3 types of Hosting
Generally, for the needs of a small to medium-sized business, three types of hosting are needed:
Domain Hosting: To Register and keep your domain/URL (www.YourDomain.com) registered to you.
Email Hosting: To be able to send and receive emails with your branded website as your domain extension (email@YourDomain.com).
Web site Hosting: For the files that make up your website itself.
While the purchasing of hosting from different hosting companies can vary based on the company, there are a number of constants and things that are common among them.
Domain Hosting
Domain Hosting is normally handled by your registrar – the company that you registered your domain with. Companies like Godaddy, Network Solutions, Name Cheap and Host Gator are all registrars. Registrars are accredited organizations that sell domain names, or also known as URLs (Uniform Resource Locators), to the public. Some have the ability to sell top-level domain names (TLDs) like .com, .net, and .org or country-code top-level domain names (ccTLDs) such as .us, .ca, and .eu. They can register domains for you and host your domain.
This type of domain hosting is also called DNS hosting. DNS, or Domain Name System, is what keeps the internet together and makes the web work. It converts a domain name, like www.YourDomain.com, to an IP address that tells which web server is hosting the website. It also lets other email servers know where to send email messages for a domain name using what is called the MX record.
If it wasn't for DNS, when someone types in www.YourDomain.com in a web browser, there would be no conversion of the name to an IP address and your web browser would return an error. Even if your website was running fine, without DNS, your web browser wouldn't know where to go to pull up the website.
So, essentially, DNS enables us to use simple and easily memorable domains like www.Google.com and www.CimettaDesign.com instead of hard to remember strings of numbers like 216.58.218.206.
Domains are normally registered for years at a time – costing anywhere from $12 to $50 a year depending on the company you registered your domain with and what features that they're providing you. Features like domain privacy protection are additional services that you can pay more for dependent on your preferences and needs. Domain privacy protection is where it's not public knowledge as to who your domain is registered to.
You can often learn a lot of information about a web site and who owns it through the public information available. One of the best ways to see this information is through performing what's called a Trace route. A Trace route is using a network diagnostic tool to view the information about a website. A great Trace route tool that we use is www.Network-Tools.com.
Registering Your Domain
If you're registering a domain, there's a couple of things we normally advise and suggest to consider. Checkout our Domain Buying and Registering Guide to learn how to register your domain the right way.
Email Hosting
The next type of hosting that a business should have is email hosting. Email hosting with the domain that you have registered allows you to send and receive emails with your website extension (e.g. email@YourDomain.com).
Often, email hosting and a number of email addresses is included with your website hosting. We normally provide 10 custom email addresses with our standard hosting package – which is usually more than enough for a small to medium-sized business. You can also host your email separate from where your website is hosted.
Why have more than a couple Email Addresses?
Other than an email address for yourself (e.g. YourName@YourDomain.com) and key members of your business, there are a number of addresses that may be a good idea to create depending on your industry and what it is that you do.
The first alternate address that we normally suggest is info@YourDomain.com. This can become a good catch-all address to use that multiple people within your business can have access to for general, non-pertinent business communication.
Another good address to create is Newsletter@YourDomain.com if you believe that you may have a business newsletter at any point in the future.
Don't go crazy with a ton of addresses, but don't be afraid to get creative with it either. A Couple strategic addresses can be immensely helpful.
How Do You Access Your Branded Email?
There's a great number of ways to receive and send your email once your domain and email hosting are setup. Many individuals prefer email clients like Outlook or Thunderbird for their familiarity. What we normally suggest is simply utilizing Gmail.
We help our clients setup Gmail to use it as an email program – sending and receiving emails at their new addresses without anyone knowing that they use Gmail. We recommend using Gmail because it's such a user-friendly system that is very simple to set up and use on mobile devices and tablets. Utilizing either a POP3 or an IMAP, it's a simple process to have multiple email accounts land in your inbox.
You can use other webmail services too, but you may as well use Gmail for the added benefits. When you make a Gmail account, you gain access to all the other great tools and platforms that Google provides:
Google+: While it may not be the most popular social media, it's been proven time and time again that it has immense benefits for your companies' search rankings.
Google Business: Google Business provides you control over the information in the Google Search sidebar, allows you to verify your business and more…
YouTube Channel: YouTube is a great place to host and share videos about you and your business.
Google Analytics: Google Analytics allows you to track everything about the traffic to and from your website.
And more. You can find out about the additional features here.
Gmail also offers a deluge of other useful tools to make your business life so much easier. Checkout our article about Gmail tools here.
Email Signatures
While we're still talking about branded email accounts, be sure to set yourself up a professional email signature. A solid email signature is as important as a business card for you online business communications. Checkout our Email Signature Guide to learn all about how best to set up a professional email signature.
Website Hosting
Last but not least is the hosting of your actual website. As mentioned above, when you pay for hosting, you're either renting a specialized and managed server from the company or space on a server from the company (also known as shared hosting) for your website and data. There are other variations but these are the most common.
You can think of this space that you are renting on your hosting companies server as a folder on within your hosting companies server that you can upload and download to and provide certain sections for the internet public to see and not see.
When you go to view a website in a browser, your browser is actually receiving code written in a bunch of different programming languages and converting this code into images, buttons, text and other content that we can actually understand. A web design company, like Cimetta Design, designs and develops how and what a user will see when they go through your domain to where your website is hosted.
Other than a server for your website to sit on that is accessible through the internet, a web host also usually offers a bunch of other services like server management, support, malware scanning, backups, technical support and so on.
Different types of Hosting
An important contention if you're looking to purchase hosting for your website is making sure that you're getting the right type of hosting for your needs. Remember there is Domain, Email and Website Hosting. Companies offer different types, so the easiest way to be sure is to confirm with the hosting company what it is you're hoping to do. It's important that if your new website or system uses a certain programming language or technology that your host supports it.
Other than Shared hosting and Dedicated hosting mentioned above, there is also VPS hosting and Cloud hosting. Here are the basic distinctions:
Shared Hosting
Your website shares space on a server with other websites. Depending on your host, you could be sharing your hosting with anywhere from 1 up to 3,000 other websites. This is normally the most affordable option for small to medium-sized websites and what you'll find the most of on the web.
The biggest potential issue with shared hosting is what's called the 'Bad Neighbor Effect'. Because all of the websites on your shared host are sharing the server's resources, if one website has some faulty code or is just getting a lot of visitors, it could use 90% of a server's memory, where the other 2,999 sites are left with 10% of the total memory of the server left.
While this could be a big negative, a shared hosting can be the perfect solution for a small website.
VPS Hosting
VPS, or Virtual Private Server, is a very well-balanced but still affordable upgrade from shared hosting. It's similar to shared hosting in that you're still sharing space on a server with other websites, but how the space is shared is very different.
A VPS is normally limited to much fewer websites and the available memory of the server is split between these websites. So, for example, if there are 10 websites on the server and the server has 20GB of RAM and 500GB or hard-drive space, each website gets 2GB of RAM and 50GB of hard-drive space – the memory is equally distributed between each site. If your site or another site on the server reaches this memory limit, it may be effected but no other site on the server will. This simple change in how the server is managed eliminates the 'Bad Neighbor Effect'.
VPS are also highly configurable and scalable to allow for website growth to fit your needs. Managed VPS hosting is what we provide at Cimetta Design. You can learn more about our hosting here.
Dedicated Hosting
Dedicated hosting is where you have a server all to yourself. This totally eliminates any 'Bad Neighbor Effect' because you're all by yourself. Also, because you're by yourself, you have the ability for extreme customization and flexibility.
Dedicated hosting does come with a higher cost, however. I would suggest a dedicated host if you have very specialized programming needs or require very specific security precautions and privacy.
Cloud Hosting
Cloud based hosting is very similar to VPS hosting, but your site can use the resources of multiple servers in a network. This provides more scale ability and additional security benefits that a VPS cannot.
Specifically against security issues like DDoS attacks, or Denial of Service attack. This is where a perpetrator looks to overwhelm a server with requests in order to cause a server to crash. Cloud systems have their whole network of servers to back them up, support and withstand a website that may be undergoing an DDoS attack. But this type of attack is unlikely for a small to medium-sized website.
Other than looking at the specific type of Hosting for your needs, we also recommend looking into the additional services that a host offers before making a decision. Additional services like backups, levels of support, malware scanning and cleaning, SSL certificates, free CDN bandwidth, platform specific services (e.g: WordPress), staging site creation and more could be deciding factors as to who it is that you go with.
Conclusion
Websites and hosting can be confusing. There are a ton of moving parts that need to work together in order to share content globally on the internet. Many times, it's best to consult a web developer, like us at Cimetta Design to iron out these decisions and help clear up what would be best for your unique situation.
If you have any further questions, comments, concerns or just would like to chat about your project, feel free to give us a call at 954 – 680 – 4584 or send us a message at info@CimettaDesign.com and we can help clear it up!