Web Design and E-Commerce

An Important Decision
A Website is to your business what your clothes are to you. What would you put on in the morning if you were planning to go out and meet one of your newest and largest prospective customers, that one customer that you've tried to meet for years? The guy that will provide an income for you and your family for the next twenty years? Would you put on a tattered pair of jeans and an old t-shirt? Would you go to your brother-in-law and borrow a suit from him? Your local thrift store would probably have a good affordable suit that you could buy, what do you think about that? All kidding aside, if you are shopping for a new website, you are getting ready to make one of the most important decisions that you can ever make for your business. A website, like a logo, will often be the first impression you can make on your new prospect. It's critical for your business to have a professional looking website that reflects exactly what your business has to offer.
You have come to the right place. It is important to get a developer that will work with your desires and needs before charging you a fee. At Cimetta Design, our Fort Lauderdale website designers will meet with you to discuss those desires and needs, and then lay out a site map to establish and define, exactly what you need to make your website the most effective for your business. We will give you an estimate of what we would charge and even give you the information that you will need to get a quote elsewhere. We do all of this at no charge, knowing that you will recognize our professionalism and see that our prices are, although not the cheapest, very very competitive.
Attack your competition
Your website is one of the few remaining ways available to gain an unfair advantage over your competition. The days of yellow page advertising is over. Thank God for that! I would always cringe when those phone bills came in. Newspapers are going out of business left and right. Magazine advertising is just expensive for what you get out of it. Let's face it, your website is the portal where all your business will funnel through. Unless, you are getting all your business through word of mouth, it's probably one of your only options and even then, it's always nice to say "check out my website".
Years of Experience
I won't go as far as Al Gore and say that we invented the internet. But I can say that I was doing websites when Al Gore was vice president. In fact my kids keep teasing me that I started my career doing cave painting. Experience means a lot in this business. Web design is not only very technical but it is truly an art form. There are a lot of nuances, unusual terms and tons of acronyms that can confuse even the seasoned tecky. We have developed a list of important elements that we include through every website. We not only make a site functional and appealing to the eye, we make it appealing to the "spiders" which are used to gather information for search engines. If a website doesn't show up on a search, it's like putting a sign on the side of your house. You know it's there, but no one will read it. If you have any questions don't hesitate to give us a call.
We serve clients across the nation as well as in South Florida, including Weston, Davie, Fort Lauderdale and Plantation. Contact our website design agency in Davie for a website design consultation today.

VIEW OUR WEB DESIGN SERVICES


VIEW SAMPLES OF OUR WEB DESIGN AND E-COMMERCE SITES
GoSnopping
is a great example of how advanced we can make your site.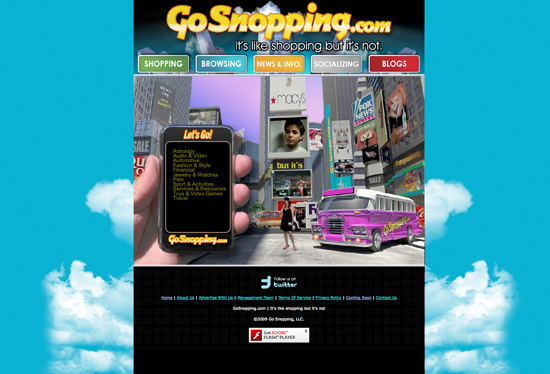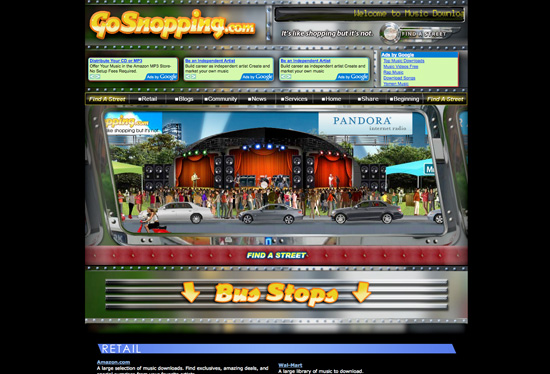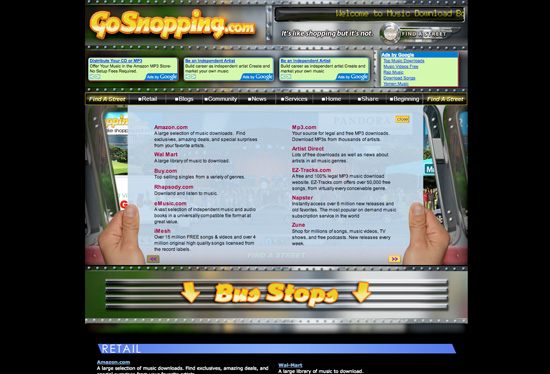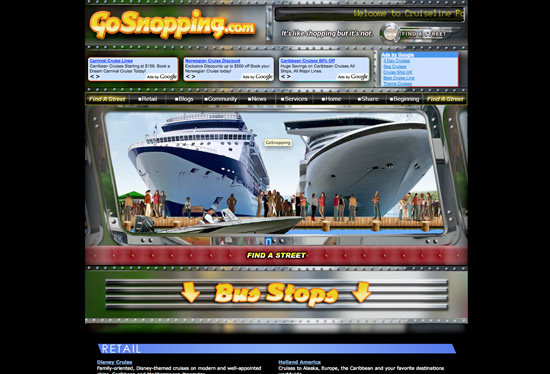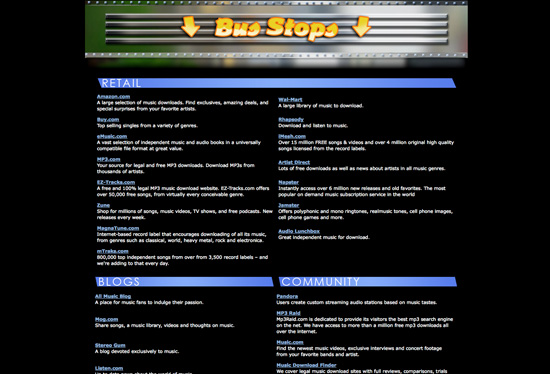 Back to top